Welcome to CG Vacations, LLC
Welcome Friends

I started CG Vacations for a few reasons. First is my love for learning about new places and providing knowledge and advice to my travelers. Second, I get excited when I get to help others set up their vacation almost as much as if I were setting up my own. And lastly is because I feel that I will bring value to you when you use me to plan and book your next vacation.

Our mission is; To be more than just a company that books a trip for their client's. We want to be their trusted resource that provides not only great service but also adds value to them in what we do. People have a number of choices when it comes to how they book their vacations. Whether from online booking sites that promise the cheapest rates, or directly through that provider. There are also no shortages in travel companies, and agents out there to book that trip for you. So why would you want to book your vacation through me? Because for me it's not about the sale like with some other options. It's about the experience that you will have on that trip and the memories you will create. It's about treating you like a friend and not a dollar sign, and I would love the opportunity to work with you on planning your next vacation.
SEARCH FOR YOUR NEXT VACATION!
More Featured Specials

Enticing Douro (Wine Cruise)
7 nights starting at $3,999.00
from AmaWaterways
available 7/17/2021 - 7/24/2021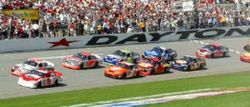 2021 Daytona 500 - Daytona Beach
4 nights starting at $1,995.00
from Sports Empire
available 2/11/2021 - 2/15/2021
Sunny vacation destinations
Artistic and cultural destinations
Destinations for the adventurer